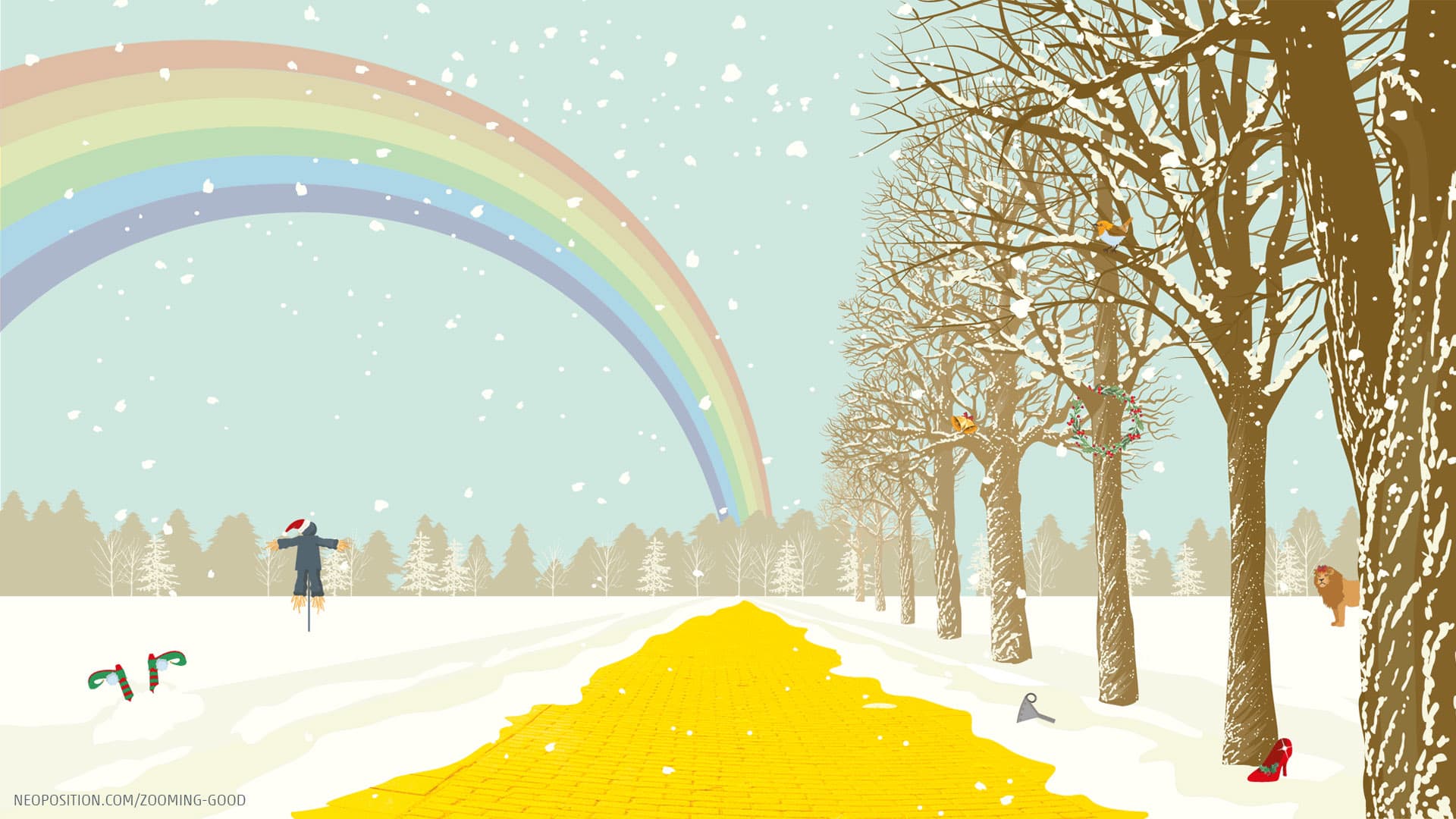 Get into the festive fairytale spirit! Download one, two or all three of our Zoom backgrounds* for free and bring a little sparkle to your socially distanced festive celebrations with colleagues, friends and family.
Wishing you a Zooming good, socially distanced festive season!
We were in a magical mood when we came up with the idea for this small festive treat. We realised that we'd need to #thinkcreative this year about how we could celebrate the season of goodwill.
We wanted to do something fun that would bring people together without breaking any rules, while being a little out of the (gift) box!
So, we came up with the idea of creating festive fairytale-inspired Zoom background designs with a topical twist.
Which one will be your favourite?
Little red: making a socially distanced grocery drop at grandma's
Ruby slippers: there's snow place like home
Roaring fire: the three bears are keeping their celebrations to just the family this year having arranged a Zoom call with the Goldilockses, which they're getting ready for (wink!)
Just click on the thumbnail below and then 'Save As'.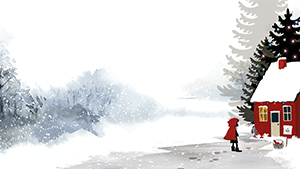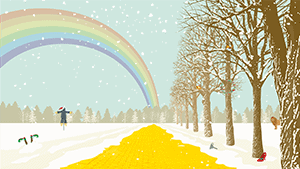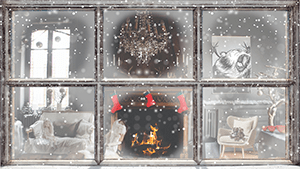 There's plenty of on-theme things to spot or play 'I Spy' with in each background, so you can have at least several whole seconds of fun testing your and your colleagues', friends' and family members' powers of observation too.
We'd love to know which design sparked your interest. You can let us know by sharing your appreciation via LinkedIn or Twitter using the hashtag #ThinkCreative – or emailing us at thinkcreative@neoposition.com.
Warm wishes for the season,
Team NEO
*It should be possible to use the backgrounds with Zoom and Skype, essentially any video chat app with background options. Also, and this is a top tip for those of you who video chat regularly and are partial to using a background, we've found that it pays to invest in a small green screen.
The magic's in what we do together
We will be your partner for inspiring content, data visualisations and brand design. Add our independent thinking to your capabilities for alchemy that delivers creative gold – from concept creation and ideation through to execution and delivery.
We'll work closely with you to create the kind of chemistry that makes you shine.
Let's start the alchemy