Season's Greetings and a Sparkling NEO Cocktail!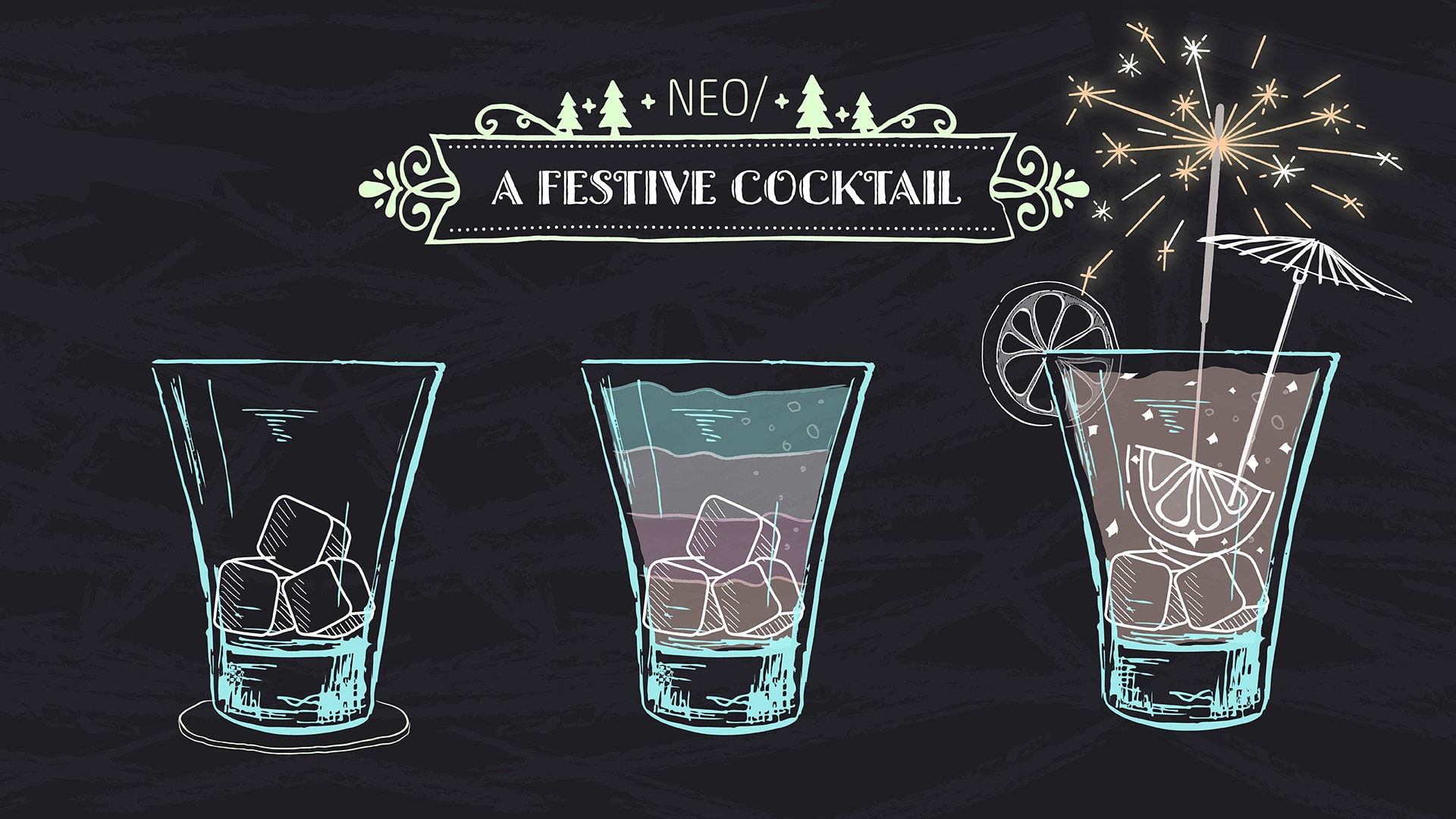 It's time to get into the festive spirit(s) so we wanted to wish you Season's Greetings with a NEO twist.

We believe that there's nothing better than creating magic together, like the ingredients in a delicious festive cocktail. Here's our recipe for a successful formula!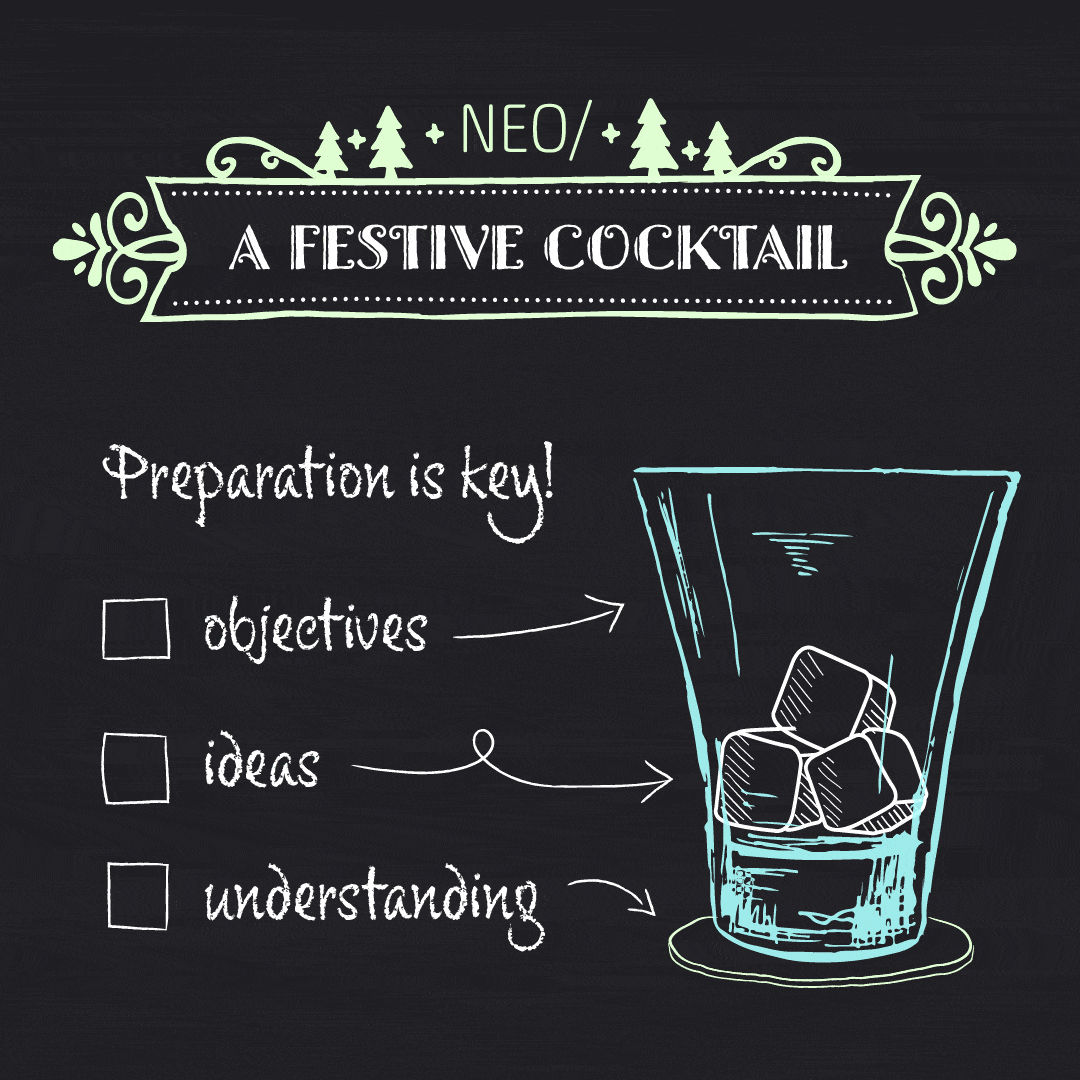 Preparation is key, so let's start with some objectives; add some research and understanding; introduce a generous double-shot of imagination and inspiration; mix in some marvellous people and storytelling; pour in lashings and lashings of creativity; and let us not forget the final finishing touch: the perfect partnership for that extra, sizzling sparkle! The magic's truly in what we do together.
Here's to creating more magic together in 2023!
Warm wishes from all of us at Team NEO.
The magic's in what we do together
We will be your partner for inspiring content, data visualisations and brand design. Add our independent thinking to your capabilities for alchemy that delivers creative gold – from concept creation and ideation through to execution and delivery.
We'll work closely with you to create the kind of chemistry that makes you shine.
Let's start the alchemy